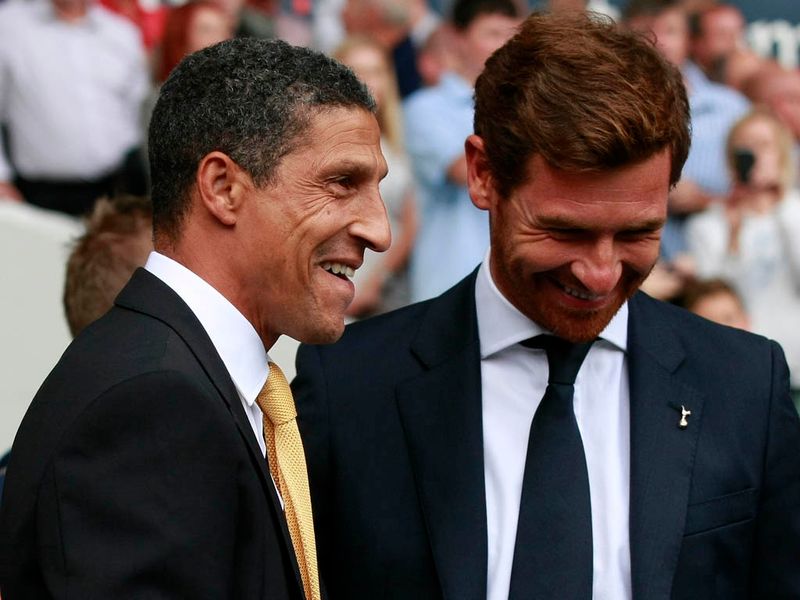 It's been a tough week for Spurs fans; the closing of the transfer window (which will be looked at more in a different blog) and another disappointing draw at home. Following a 1-1 draw at White Hart Lane with West Brom last weekend we matched that result against Chris Hughton's Norwich City.
Once again a new-look Spurs side let a second half lead slip late on, conceding an alarmingly similar equaliser after failure to properly clear a number of balls into the penalty area.
For me, this week has been made even harder due to the number of knee jerk reactions by some supporters, both online and at The Lane yesterday. While everyone has their right to an opinion and should be allowed to express it freely, you have to question what booing and criticising the team is going to achieve. I understand it's frustrating, West Brom and Norwich are two sides that we should be beating. But we have a new head coach, a new coaching staff, new players, new tactics and new objectives.
Miraculous changes don't happen overnight, and we shouldn't expect Villas-Boas to come in and have us winning every game straight away. The team needs time to get used to his system and tactics, and while you may argue they've had the whole summer to do so, there has been a mass overhaul of the playing staff since pre-season started. 10 players have left the first team, while we have added 6 new signings.
One of those new signings, Mousa Dembele, looked bright during his 45 minute cameo, capping an impressive display with a well taken goal.
Brad Friedel performed admirably yesterday following the signing of France captain Hugo Lloris, showing he's not ready to give up his place to his young compatriot just yet. But again he was reluctant to come off his line, possibly a factor leading to us conceding from a series of crosses.
Looking closer at the two goals we have conceded at home in the past two games, I found myself wondering how the team would have coped in that situation with Michael Dawson in the team ahead of William Gallas. We all know that Gallas has years of experience and is a very talented footballer, but he doesn't have the same attitude as Dawson, the same desire to go and meet every cross and every corner and put his body on the line every single time for the team.
Both goals were scored as a result of failing to properly clear the ball when we were under pressure. We were able to scramble the initial ball clear, but without any sufficient distance to remove the danger and found ourselves having to deal with the second and third phase balls too. Michael Dawson is a lot of things, 'limited' seems to be the most common description, but I genuinely feel that with him in the team we wouldn't have conceded in those two instances.
We unfortunately now face an international break with a record of 0-2-1. Hopefully the new signings will provide a boost to the club and there won't be a dark cloud hanging over the team. The move to the new training ground should provide a boost in morale, and the first team are due to move in before the domestic season resumes.
Emphasising what the majority of the level headed fans have said since 5pm yesterday, the team and Villa-Boas need your patience. Nothing other than that will help the team at the minute. Bemoaning every decision you don't agree with or every misplaced pass or off target shot is detrimental to the team and to the cause. Believe it or not, the players want to succeed. Just because things aren't clicking currently doesn't give us the right to say the aren't interested or to question the new Head Coach.
We've played 3 competitive games, now is not the time to judge Villas-Boas and his team. Give them some time.
Most importantly, give them your support.